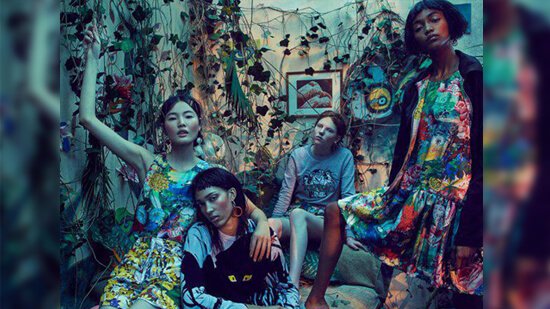 And just like that, we are so over Summer.
Kenzo, you divil, how is it that you have us dreaming of November in the middle of July? Probably the small matter of your highly anticipated collaboration with H&M.
Yep, you heard right folks, launching November 3rd in their flagship store on College Green, H&M is bringing us Kenzo. And affordable Kenzo at that.
We'd be feeling pretty amorous too, wearing this gorgeous collab.
Carol Lim and Humberto Leon have crafted together a collection of bold prints and patterns spread across daring silhouettes. Our verdict? Fashion genius. And that's only from seeing the first few glimpses of the lookbook.
With much more to come and a lengthy wait until November, we can only imagine what the entire collection will hold.
WATCH. THIS. SPACE.