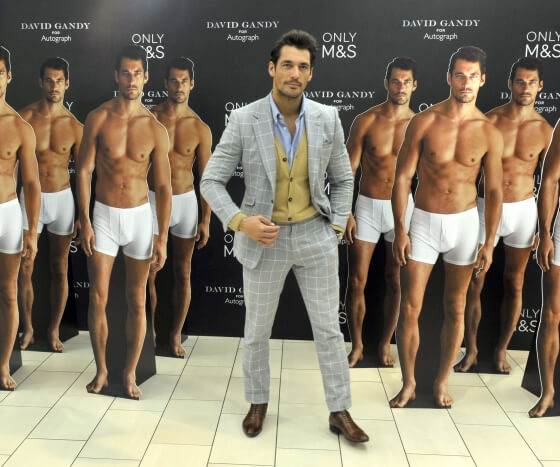 Last night, David Gandy and Marks & Spencer announced the launch of David Gandy for Autograph Swimwear, with an exclusive preview and dinner hosted by David Gandy.
Following the global success of the David Gandy for Autograph underwear debut last year, the eight piece swimwear collection, designed and modelled by the world's only male supermodel David Gandy, is set to launch online and in over 100 stores across the UK and internationally this summer in early June 2015.
A number of celebrities attended the event, including face of M&S Menswear and designer of the range David Gandy, and face of M&S Menswear Oliver Cheshire. Both wore pieces from the current M&S Menswear collection. Other guests included blogger and stylist Joe Ottaway, TV presenter, Darren Kennedy, GQ Style Editor, Luke Day and M&S Style Director, Belinda Earl.
Check out David Beckams Swimwear Collection